Crankshaft
We have a crankshaft solution for every need.
One of the best domestic technical skills and know-how that we have learned of micron order

From material to finished product, It is one of the few in domestic independent systems with facilities and technology that can handle mass production and prototyping.
Our crankshafts are active in a wide range of industries including automobiles, two wheels, outboard motors, light aircraft, agricultural machinery, power generators, compressors.
With the technology and expertise cultivated in this diverse achievement, I gained confidence that I can respond accurately to every need.
Please use Micron quality realized by Yuasa for your products.
From the backup of the medium-term crankshaft production system to short-term response, As a strategic partner to support the development of our customers, we will play a part in suppliers that realize high quality products.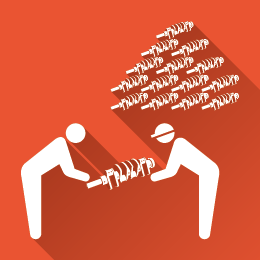 Safely outsource to us
Rest assured by outsourcing to us. We can use our reliable integrated production line to assist with your processing needs should the efficiency of your mass production line be insufficient or you need service parts after mass-produced parts have been discontinued.
●Help boost the efficiency of your mass production line.
●Manufacture service parts after mass produced parts are discontinued.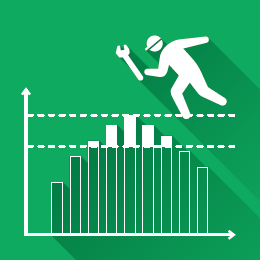 Short-term processing support
We provide backup so that you wont't lose any orders. We offer processing support in the short term to cover you during peak production periods, or for when your production capacity cannot keep up with an unexpected increase in orders.
●Production assistance during the "busy" season.
●Help in alleviating back-orders.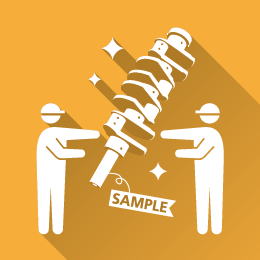 We also handle small lots.
We handle all types of small lot orders. We manufacture prototypes for development terms tasked with new projects and ongoing testing. We also manufacture test pieces for launching new production lines.
●Prototypes(forged and machined round bar products)
●Development projects
 Round bar machining.
When you're suddenly in the need for a spare part but have already disposed of the mould to make it (and it's too late to make a new mould), we have the technology to machine round bar and can produce a finished product. We can handle small lots with a short turnaround.
●Spare parts
●Aftermarket parts
 Partial processing support.
If there is a glitch in your production line due to machinery problems and immediate recovery is not possible due to a delay in finding parts for repair, or if repairs are taking time, then that portion of processing can be outsourced to us.
●Immediate response when production is over capacity.
●Backup in times of equipment trouble.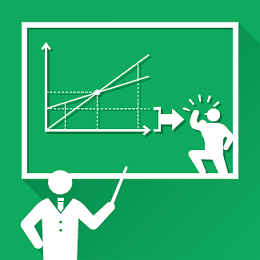 Boosting operational efficiency.
We are able to quickly build an optimal production line that suits customer specifications.
Outsourcing boosts operational efficiency by reducing costs and without having to possess excess facilities.Yuasa is equipped with both a crankshaft mass production line and a prototype production line. We can build an optimal production line that suits the needs of our customers.
Mass production line・・・
●Mass-produced products(repeated products)
●Large-lot spot production(processing support products)
Trial production line・・・
●Prototype●Spare parts●Small-lot spot production
●Blank processed products
●Processing of test pieces for launching a new line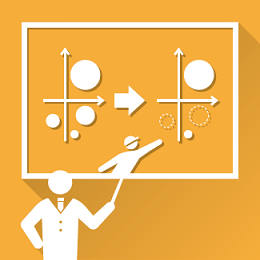 Selection & focus
Take advantage of our sophisticated technological capabilities
Yuasa has advanced technologies which have been developed through metalworking, primarily the manufacturing of a wide range of crankshafts for cars, ships, and trains.We aim to contribute to your company's strategy to select and focus on whitch operations you want to keep in-house and which you choose to outsource.
●Special processing:Gear cutting processing(spline/sprocket processing)・
fillet roll・Induction hardening, etc.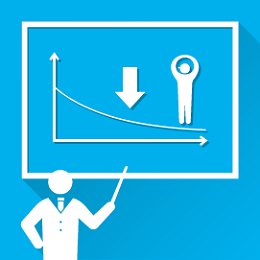 Low cost
We can offer low-cost mass production because we are a specialized manufacturer
Rather than manufacturing parts in-house when manufacturing products that require many different parts, the best option for keeping costs down is to outsource the mass production of parts to a specialized manufaturer. As a specialized manufacturer, Yuasa's highly efficient production line achieve low cost.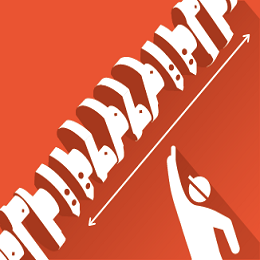 We can machine axis components up to 4,000mm in length.
Yuasa boasts facilities capable of machining up to lengths of 4,000 mm. we can provide machining for any type of shaft-shaped component. Longer components require a greater level of precision. Yuasa achieves this through our vast experience and technival knowhow.
●Medium size crankshaft for ships
●Crankshaft for generator
Commission Processed Products
For two- and four-wheel veicles
For two- and four-racing veicles
For general-purpose engines
For agricultural equipment
For buses
For trucks
For marine vessels
For outboard motors
For airclafts
For pumps
For railroad cars
For air conditioners
Items for various other applications/special precision machinery components
Quality Control

Scrupulous quality control holds the key to manufacturing excellence from small-lot through mass-production runs.
Premiere quality control technology, the true essence of YUASA know-how, opens the door to millimicron-level precision.
Crankshaft Machining Examples
Crankshaft and various other metal products, supporting industrial products from automobiles to ships and railways.